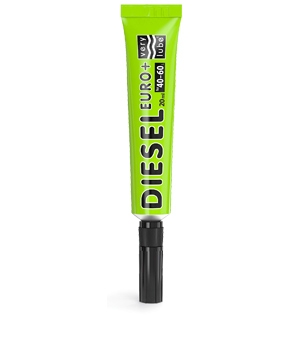 Available in package:
Buy the original products in our official branches.
Euro+ Diesel
Additive for fuel quality improvement
Improves fuel quality. Neutralizes negative consequences of low-quality fuel application. Provides stable operation of an engine irrespective of fuel quality.
Advantages
Provides complex cleaning of the fuel system.
Protects the injection system and prevents deposit formation in the fuel system.
Provides inlet valves cleaning.
Protects fuel system against corrosion.
Increases operation stability of an engine at idle.
Increases energy-conversion efficiency of fuel, provides its economy.
Decreases detonation risk.
Applications
Squeeze the contents of the tube into the fuel tank before fueling.
Drive your car as you normally do.
Dosage
20 ml (1 tube) for 40-60 L of fuel
Notes
Does not reduce efficiency of other additives.
Compatible with all fuel grades.
Safe for catalyst converters (particulate filters) and lambda probes.
For optimal effect it is recommended to apply with every fueling.
Product video