Engine is the most important part of an automobile
Engine is the most import part of an automobile. It is subject to its "soundness" whether you are going to get to work by car or by public transport today. That is why one of the high priority tasks of a provident car owner is to provide treatment of engine systems, which ensure its operation. For these purposes VERYLUBE offers an entire range of various products.
For fuel system of an internal combustion engine 10 products with different action are produced under VERYLUBE trademark. Product range is represented by fuel system cleaners, additives for fuel quality improvement and fuel tank cleaning, injector valve cleaners etc. These products can be applied both for preventive treatment and for elimination of negative consequences of low- quality fuel application.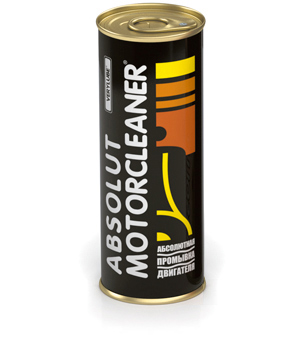 Oil system of an engine also requires treatment. Scales and gum residuals on the engine parts considerably cut time, which is left till complete overhaul. Therefore VERYLUBE recommends regular flushing of an engine oil system with flushing oil or special product Absolut. The above mentioned products remove different deposits in combustion chamber, valve gear and help to keep the engine clean.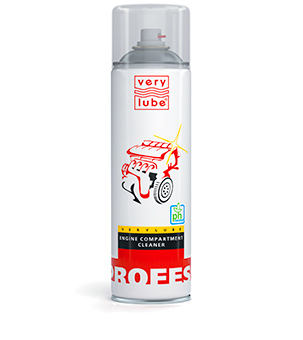 Besides, for outside appearance of the under-hood space, VERYLUBE can offer Engine Compartment Cleaner. Just a few minutes and the engine block of your car is clean without special washing, even the most hard-to-remove contaminations have disappeared.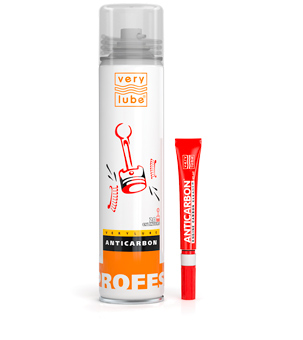 Please, draw you attention to VERYLUBE Anticarbon. This product has gained consumers' acceptance due to its high efficiency and low price. Today it is the best product for anticarbon treatment of stuck piston rings.
So if the fuel system of your engine is clogged, belt starts squeaking or radiator springs a leakage, VERYLUBE will always find the solution for your problem.